A Whole New Kind of Easter…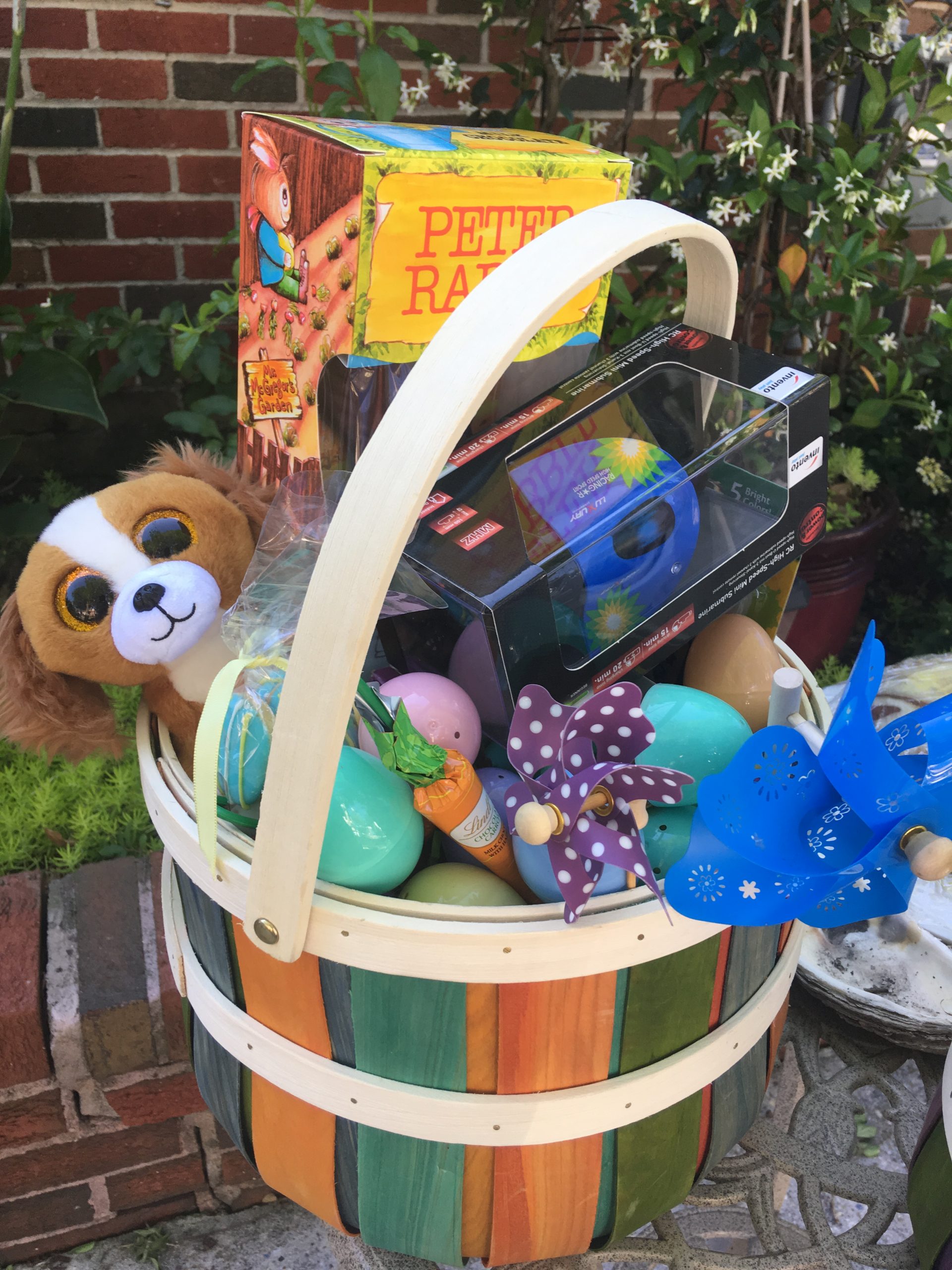 Is anyone else thinking about Easter yet?
In our topsy-turvy world of COVID-19 lockdown… Easter in New Orleans is going to be unique.
No easter egg hunts, no Easter Sunday mass, no crawfish boils… wow.  It's really starting to sink in, how much our world is on hold right now.
But so many inspiring things are happening that I'm confident New Orleans will bring Easter with a lot of style and creativity, and I thought I'd throw it out there for comments and ideas.  We have a good two weeks to pull it together, so… let's get inspired, NOLA!
Here are some things we need:
 Ideas for outdoor decorations.  I don't usually do much about decor for Easter outside, but why not?  The kids are out walking with their families in record numbers.  There are virtual scavenger hunts going on, featuring rainbows in the windows and a "bear hunt," with teddy bears to be counted from the street.   Why not a "social distance" egg hunt?  Maybe we could put colored eggs (pictures) everywhere and the kids could snap pictures, creating a virutal "basket" of eggs they've found?
What will be in their actual Easter baskets?  Sure, we can still buy candy, but why not take it up a notch?  Why not make a fun activity of baking some cupcakes for the kids to decorate to add to their own baskets, and it would be a great "school" activity to let them do some baking, candy melting, etc.  We can encourage the kids to create Easter in their own way.  Let them be the Easter Bunny.
Why not use the mardi gras beads?  If you didn't already donate yours, this would be a great time to pull them back out and let the kids put them on fences, mailboxes, etc.  Instead of focusing on the purple, green and gold – we can give those neglected pastels a chance to shine.  Pull out the Easter colors and make our own brand of spring all over town.  Hm… even the trees?  Y'all know how.
Our neighbor suggested an interesting idea.  He wants to do a crawfish boil in a whole new way.  Everyone on our street will contribute money or ingredients.  He will boil.  We will all put our own picnic or outdoor tables on our sidewalks – for our family only, keeping social distance and gatherings in mind – and he will bring the crawfish to each table.  We will enjoy community while keeping our distance, and still have the Easter boil!   Thanks, John – this is such a cool idea!
So that's all I've got for now – please go back to this post on Facebook and add your own NOLA creativity in the comments below the post.  We can share it all over and make sure the kids enjoy this holiday from lockdown – NOLA style!
Anne Beck,
New Orleans Leasing and Sales, Inc
NOLABubble Blog
504-812-4702