Christmas in New Orleans… There's No Place Like Home!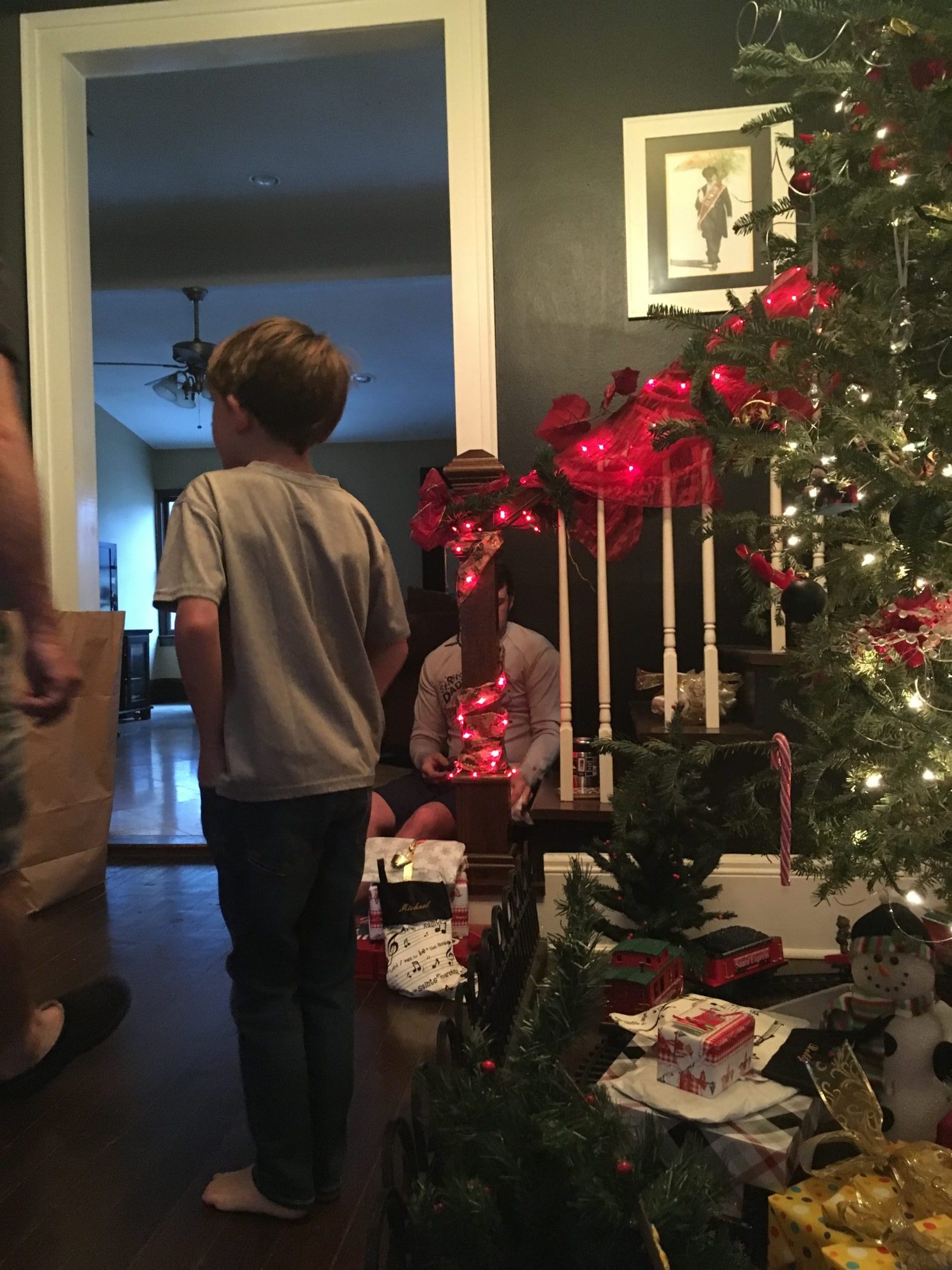 I'm going back to my roots.  It's already nearly Thanksgiving, and Christmas will be here so quickly… it will be time for Mardi Gras before we know it.  Just look at Hobby Lobby.  No kidding, they've got Christmas stuff 50% off already, and Mardi Gras decorations out.  Mom called this morning to tell me so, and I don't even want to hear it.
Christmas in New Orleans this year is going to be special – because it's going to be REAL again.  Magical.  Filled with love.  To hell with Black Friday – they're not gonna rush me.
I've been reminded over the last few months of how the memories of my childhood never came from something bought for me in a store.  We once covered a mattress box in fiber glass and "Tom-Sawyered" across Dog River in Mobile with my cousins for a whole summer.  We were resourceful kids with resourceful parents… and Christmas was made at home.  Santa brought the ready-made stuff.
More than anything, I remember the special rituals of Christmas; the carols, the homemade cookies, making things at school, paper chains and strings of cranberries, our Mimi teaching us how to make jeweled ornaments from cardboard egg cartons.  I still have two of those, and they're my favorite things to hang on the tree.
For a long time, I've been among a different kind of folks.  Bigger, better toys.  Competition among parents.  Electronics, game systems… and I've been as guilty as anyone for helping commerce drive Christmas.  Often, it was just a matter of being too busy to take the time – just hop on Amazon and they'll deliver it – guaranteed by Christmas!
Now that I'm back in New Orleans, I am SO grateful to learn that Christmas here has become more modern, but it's not as driven by money.  There's a slower pace to the holidays, and the focus is on the time we spend and how we spend it, and tradition holds strong here… money and one up-manship can't be bought here.  PLUS, much to my relief, there's a lack of blow-up characters in our yards and plastic throw-away decoration created to bring bling without substance.
In New Orleans, there are so many ways to enjoy the season, and not just the day.  We will get our tree Thanksgiving weekend, like we always do, and I'm going to take my time with the decor.  We will wait for fresh garlands for making swags around the house.   I'll use up the way-too-many accessories we've bought for Christmas to bring the greenery to life with gold and crystals and bling – but it doesn't have to be done in one day!
There are so many things I'll do differently this year.  In the pictures above, I'm showing a gift we gave last year that was really appreciated.  Bobby and I helped Bryce's godmother, Mindy, with a re-do in her house.  Bobby did some gorgeous bathroom tile work, and I created a faux brick wall in her dining room.  She'd been admiring some walls I was creating like this, and I offered to do one for her for Christmas.  It took two weeks, but we got to hang out together, Bryce played in her yard with the new kitties, and she got to start 2017 with a fresh house and things that remind her what friends are for.
So I'll be finishing some wood projects from last year to give as gifts with air plants.  We will get the Christmas cards out, personalized and addressed by hand.  We will play games with the Elf on the Shelf – which will create memories for both Bryce and his pals… and we'll enjoy the reverent, (and irreverent) sights and sounds of Christmas in New Orleans.
We will ride the streetcar down St. Charles Avenue to see the lights.  We will go to mass on Christmas Eve at Holy Name of Jesus and soak up the architecture of our three-hundred-year old city inside this place of beauty.  We will have egg nog with neighbors.  We will make cookies for school parties, and I'll scour the stores for the traditional chocolate gold coins that are always in our stockings.  I'll do the Christmas Even pjs for Bryce, and during school break, I'll just let the work slide and do everything that sounds fun.
So, go ahead, Amazon.  Start the holidays as early as you want.  We won't be shopping as much, but it reminds me to start enjoying the season NOW.
Anne Beck