Five Ways to Avoid "Trendy" Decor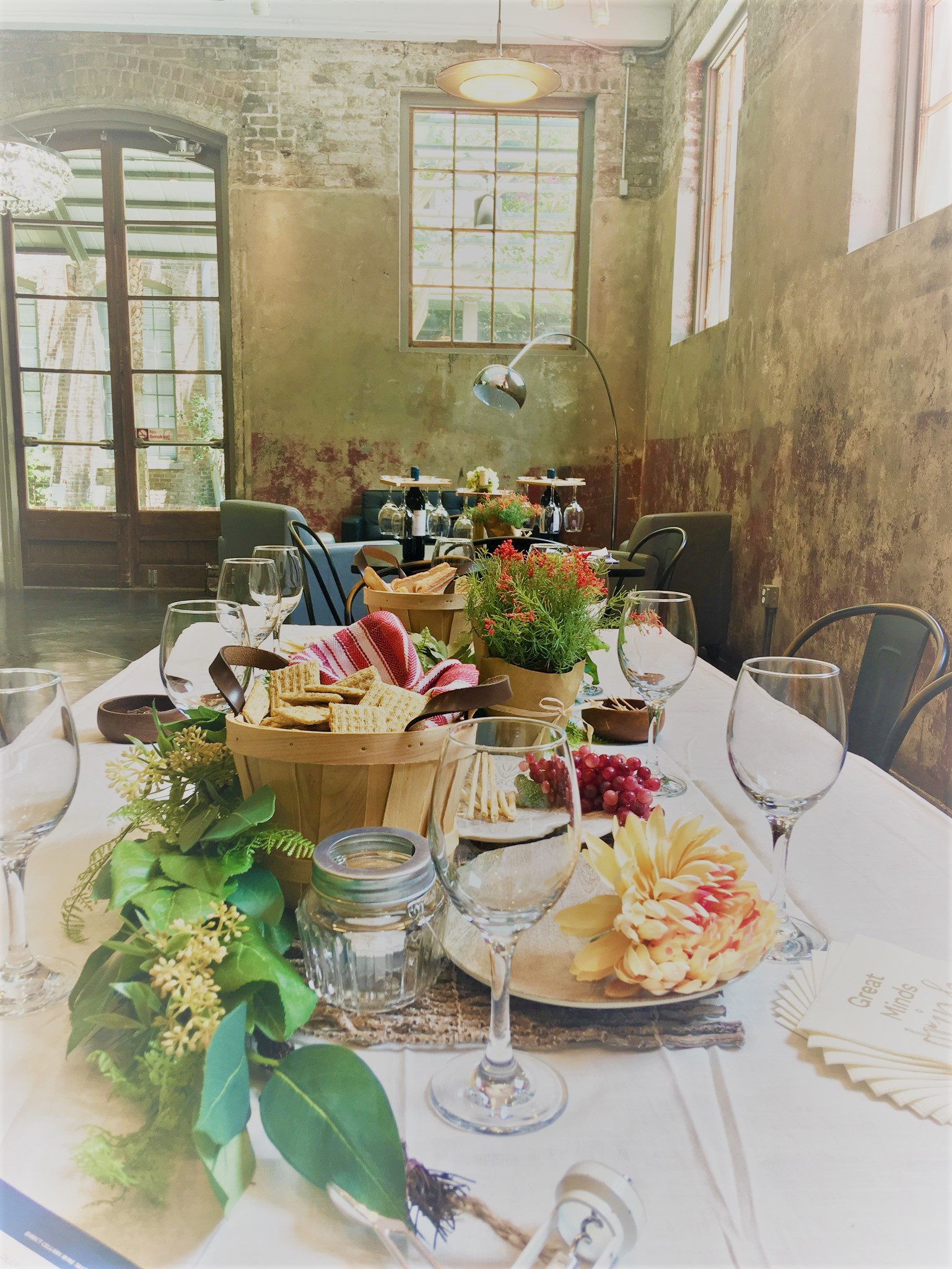 It's so tempting.  The spring catalog has just arrived from West Elm, and I can't help but think, "What's new in color and texture?  What sort of materials and themes will those designers be showing this year?"
I am a decorating addict, always looking at the trends… and always finding ways to disrupt them in my design projects.
Why?  Because in New Orleans, we don't need them.  Trends come and go.  We do not.
What sets New Orleans apart from other places is the very natural blending of our history with everything shiny and new – it just looks different here, and I embrace that and never follow the latest and greatest.  I strive to incorporate the sparkling new stuff in ways that will still look "just right" in 300 years – like our city has.
We are blessed with ancient oaks that provide shade and nuance to our gardens, brick streets, crumbling walls, soaring ceilings and vast windows that let light do the work in creating style in our homes.  Plaster patterns on the walls, patina on the iron gates.  What could a designer possibly do to outshine what already shines with such subtlety?
Here are 5 ideas to help you re-imagine without falling into a "trendy" look that will soon be dated:
Focus on features, not "stuff."  
In our last project Uptown, we renovated a double that had previously been a "flip."  Note the fireplace that has been enclosed and painted white, ignored in the original renovation as a potential focal point for this tiny living room.
In the "after picture," you can see what a difference we created with simple chalk paint detail added to the white brick, plus an electric fireplace, which works, creates warmth, and brings this living room to life.
Once furnishings were added, the colors of accents on the mantle and a simple nautical mirror bring it all together – but that's just decor… what really makes this room is the attention paid to the fireplace, honoring the history of the shotgun double this house once was.
Think of places, not spaces.
The formal entry to our home in New Orleans had some amazing Spanish revival features, typical of the Fountainbleau area in the 1920s.  But seriously… with an eight-year-old son in the house… all that formal white was intimidating!
We focused here on our favorite vacation spot in Costa Rica.  The warm colors, soft lighting, and mocha trim paint create a soft haven that invites a family to relax.  We live here now, but it makes us feel like every day is a vacation.
Note that the colors, though not at all neutral, have no era attached to them.  Terra cotta, soft golden cream and chocolate brown are just the colors of a place we love – the colors of relaxation and sand and crashing waves.
The choices we can make in furnishings and decor are endless.  This is a mind set, not just a room.
Bring the outdoors in.
Sometimes, the room you want to "decorate" doesn't need much at all.  If you have a view of something beautiful, just bring it inside.
Focus on special features outdoors by thinking of your windows as a frame for a picture.  Paint the wood frame or window pane outlines in a color that offsets what you're trying to showcase.
A hanging basket and some window boxes secured to the iron railing outside my kitchen give me a happy view of the back yard – even from upstairs.  Window boxes outside the breakfast room make it possible to grow happy snapdragons all year long, so we always have fresh flowers at brunch.
Five sense, please them all.
When it comes to decor in your home, don't get stuck on the visuals.  Pleasing colors and furnishings and art are essentials for home design… but never forget that you have five senses.  What you see is obvious… what about the rest?
Taste probably doesn't count here – the sense, that is.  Taste in home design and decor is completely individual, and unless you plan to lick the walls… the only taste that matters is what makes you melt into your surroundings.
But sound.  That matters.  Is your room noisy with street traffic?  Can you only hear the hum of the central air conditioning?  TV?  Music?  Pay attention to what you hear, and let your imagination play with sound.  What about a splashing fountain?  Maybe thick window shades could shut out the sounds of the city?  A white noise machine hidden beneath a chair could provide bird song if you long for the sounds of the country – or the jungle.
Touch.  What fabrics are you using?  What textures are on your walls?  A good contrast of solid, harsh materials (on the floor, on the wall), mixed with delicate fabrics or lacy plants can feel like a living work of art.
Smell.  Smell can truly change your mood, and create an atmosphere that makes you feel a certain way.  Be thoughtful with your smells.  Scented candles come in a million scents, but you can put orange peels in water on the stove, add cinnamon, and the holidays arrive!  You can sniff the plants you choose for indoors to select the ones that smell earthy, minty, woodsy – or eliminate the ones that bug your nose.  Be aware of it.  It's a big deal.
Shine a light.  Create a window with a mirror, fake a door, etc.
This dark bathroom is a good example of faking good lighting.  Adding a full-sized mirror to the wall reflected all the brightness of the glass and white interior of the shower, plus added some light to the windowless room.
No matter what space you want to "decorate," remember that trends come and go – our homes should be timeless.
Anne Beck is a New Orleans real estate broker, artist and designer of beautiful spaces throughout the city.  She can help you create in your home that will last throughout all of your decorating phases in life.