Holy Name of Jesus School – We're Loving It!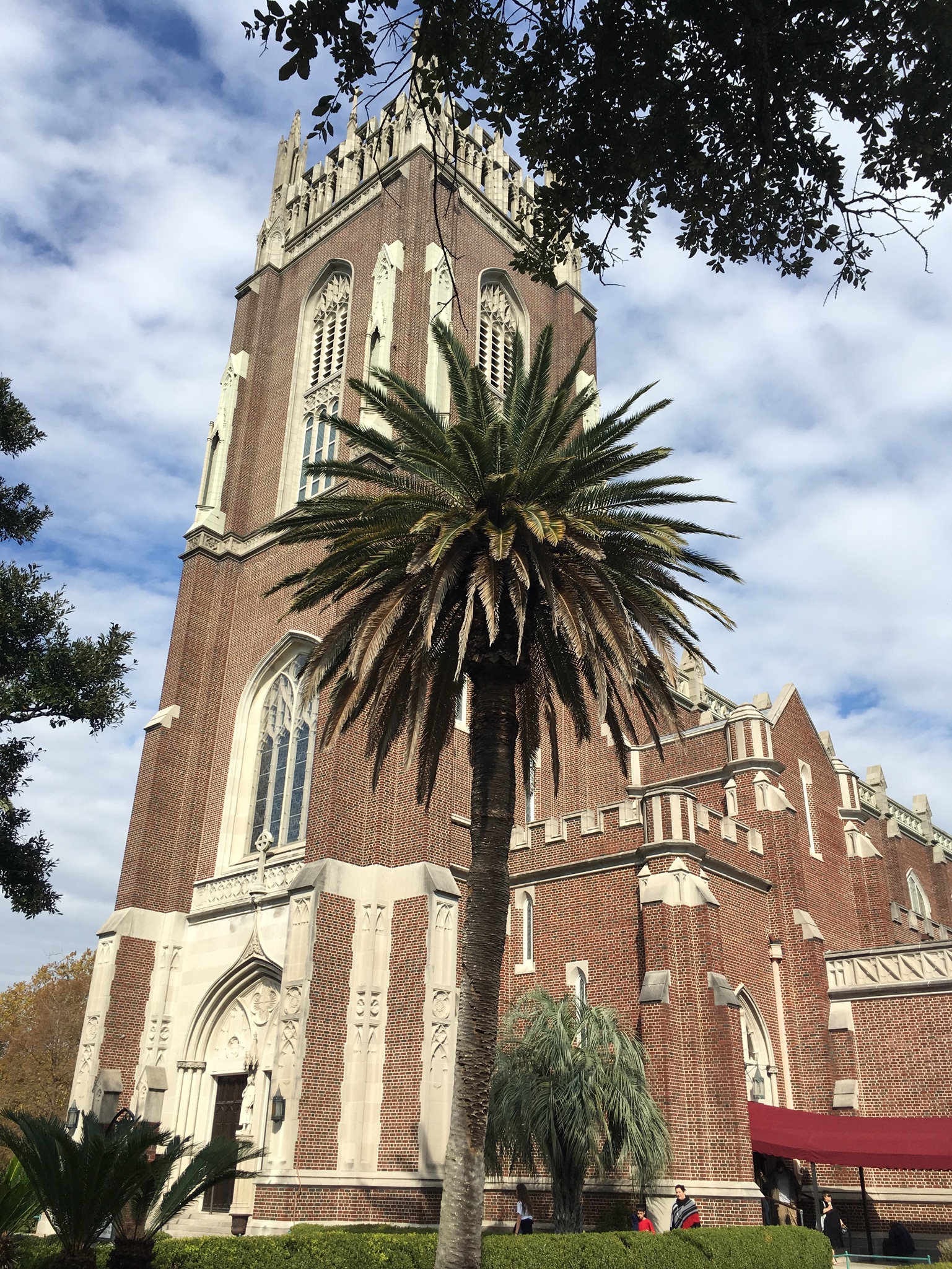 Somehow, in the tangled maze of schools in New Orleans… we lucked into the greatest little Catholic school… and we love it.
I know, it's kind of a no-brainer.  Catholic kids go to Catholic school, and with our impending move to Uptown, it made sense to get Bryce settled first, then make our move as things unfolded.   But have you SEEN the list of Catholic schools in New Orleans?
It's huge.  They are actually publishing a manual next year, just like they do for the public and charter schools, which will give all the information and registration instructions for the Catholic Schools.
I'm happy to say that we joined Holy Name in its 125th year celebration, and it was a great surprise to arrive in carpool the first day to a live band, balloons all around, and a huge celebration to mark the special anniversary.  Quite a first day for Bryce, too!
And within a few weeks, I read that in the Gambit reader poll, Holy Name was voted second, only behind Lusher, in the list of New Orleans' best schools.
So we lucked out and are looking forward to having a Holy Name kid for the next few years – and getting settled into our new house on Vincennes, with no adjustment to a new school for our little buddy.   Yay!
Registration and re-enrollment are in progress now… visit Holy Name of Jesus School's website to learn more!