Bubble Dust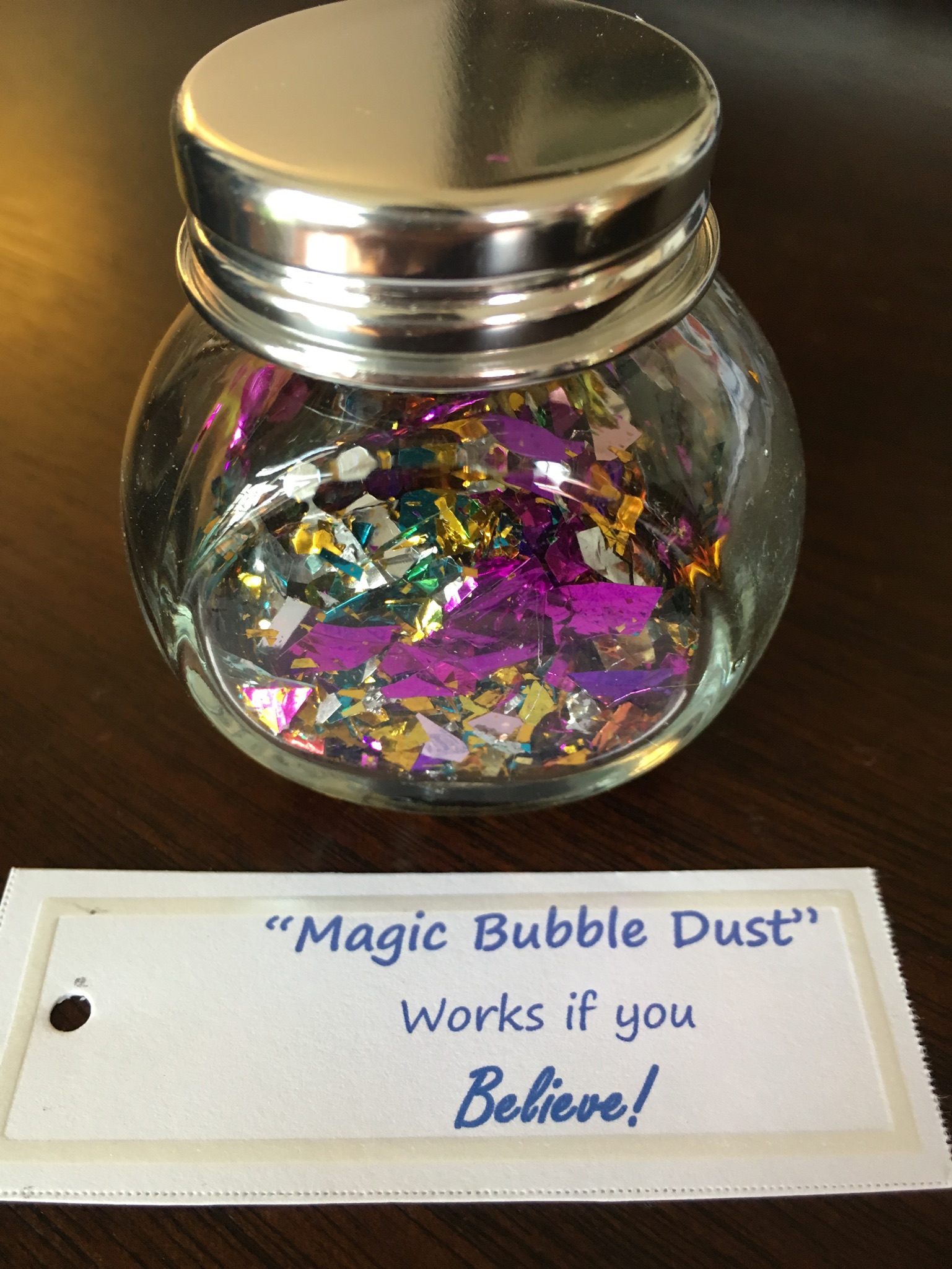 Just for fun, I've solved all the problems in the city – without a tax increase.   When you live in your own bubble, like I do, you can gloss over all the negative things you encounter in the streets with a simple, but effective, dose of denial.
What criminals?
What pot holes?
What traffic?
Or, if you need a little help mastering the art of denial and living in your own bubble, you can stop by our studio and pick up a FREE ration of Bubble Dust.   It gets your imagination flowing, and is way fun to sprinkle around the city on anything that begins to disturb your sunny reality.
Just toss a pinch on that sink hole in front of your house.   Let it float down on your next door neighbor's yappy dog… maybe throw some at a meter maid.  Magically, the problems will disappear.
No, really.  If you BELIEVE that the Saints can win the Super Bowl, pigs can fly, etc… Bubble Dust will work for you.  I personally guarantee this.  If it does not work – return it to me for a full refund.
Anne Beck
Creator of Bubble Dust
Principal Broker at New Orleans Leasing and Sales, Inc. ( A real estate company inspired by YOU).
5922 Magazine St.   NOLA  70115
504-812-4702