Faux Brick Wall… Staging a Warehouse District Condo with Art!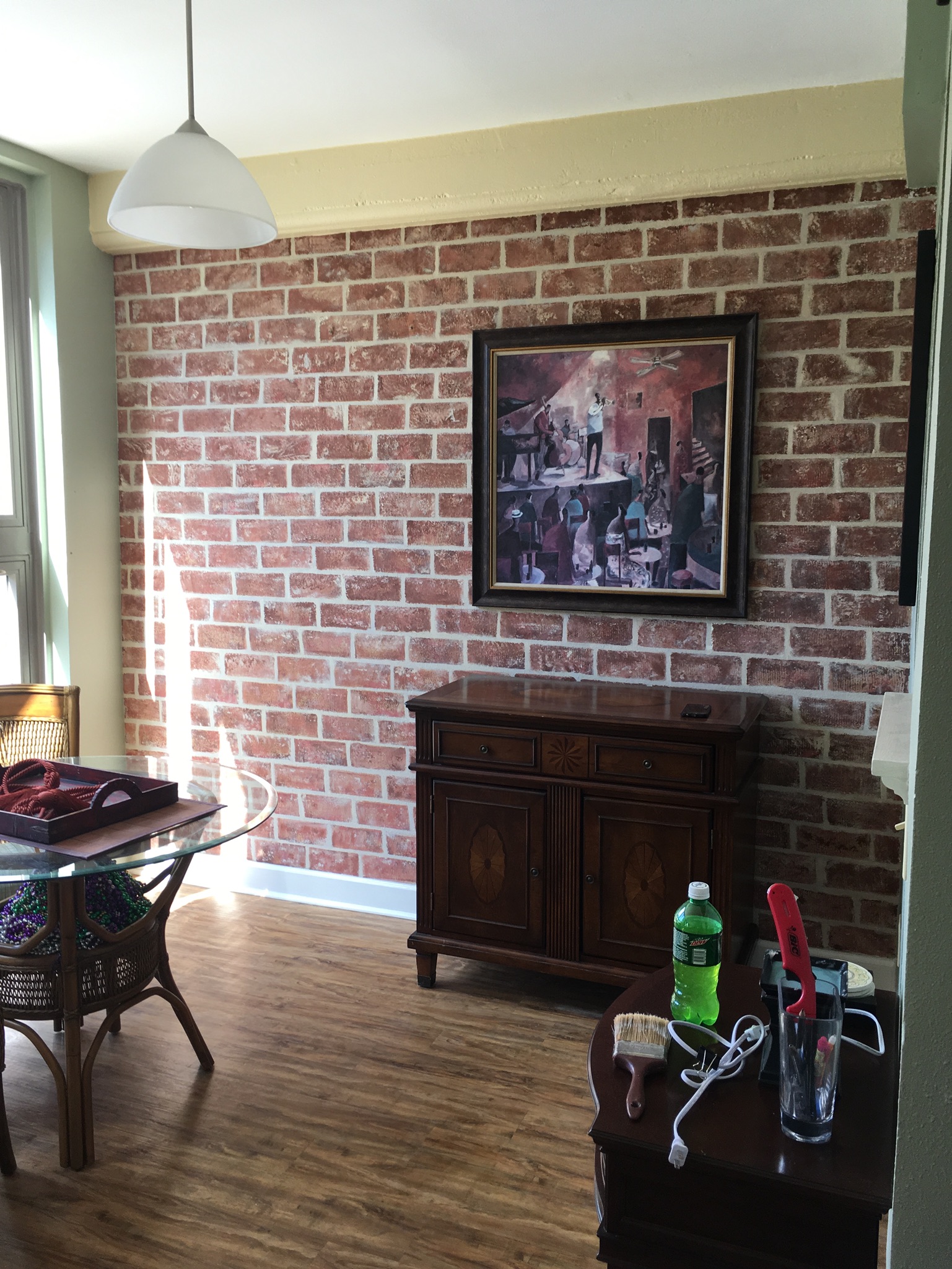 I have worked with the client who owns this condo for nearly five years, renting it as a furnished corporate rental and becoming, as its owners are, blinded to its pros and cons.
They have recently decided to sell it, and because it needed a paint job, I got a chance to take a fresh look at the "bare bones" of the space, without the furnishings and décor.
As you can see in the first picture, the Warehouse District conversion included some great overhead beams, but there just wasn't a real Wow Factor in the room.  I thought maybe a faux brick wall could "upscale" its look, in keeping with the industrial feel of the neighborhood lofts.
So… for the next week I created the look of aged brick on the wall of the dining room… phases of it are shown in the bottom pictures for contrast.
Now, look at the picture of the finished product – with all the décor back in place, you actually feel the warmth of the bricks as you enter the condo.   It makes the lighting softer and cozier, the chunky mirror and strong furniture styles fit right in with it – and it all works together, staged and ready to sell.
This simple upgrade has created some new enthusiasm for the space, and it's a good demonstration of how a simple faux feature can change the whole atmosphere.
Anne Beck
Real estate broker, staging advisor