Create your New Orleans "Bubble," by styling around LIFE.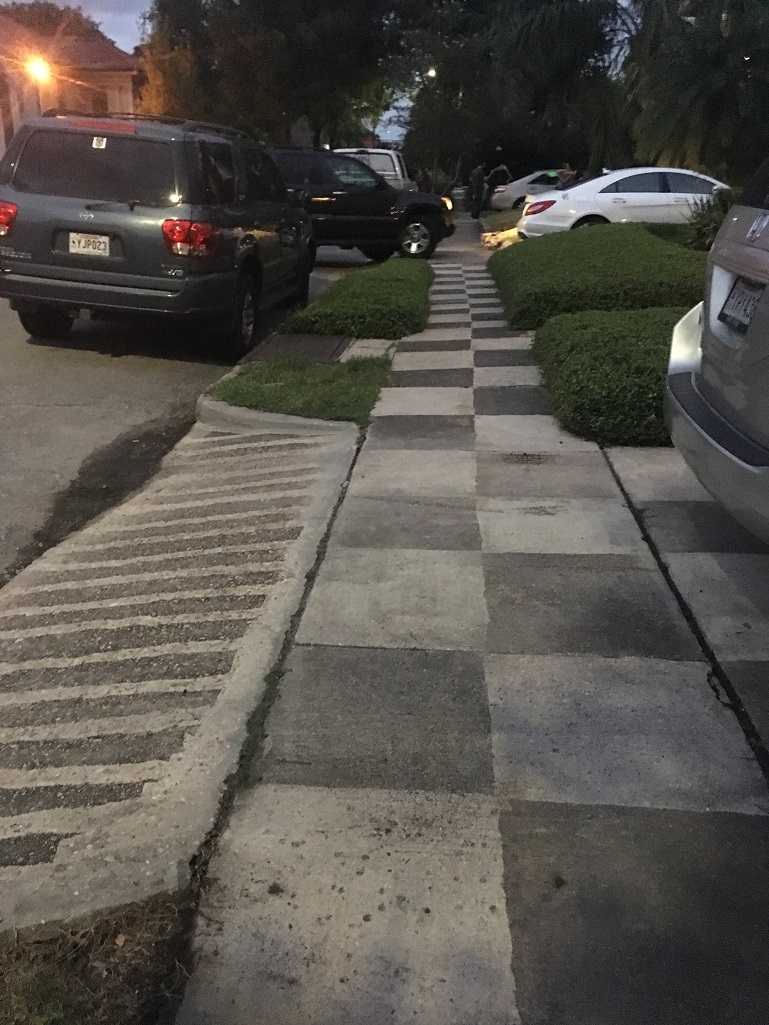 Since moving back to New Orleans, I feel all my efforts at an organized lifestyle have been completely derailed!
My lush balcony overlooks our quiet neighborhood street in Fountainbleu/Marlyville, and we seem to get stuck out there, just watching things… and not getting much done. I keep adding more plants, more things to water and prune, buying little lights, pressure washing patterns in the sidewalk so we can continue the super-cool checkerboard our neighbor, Warren, started.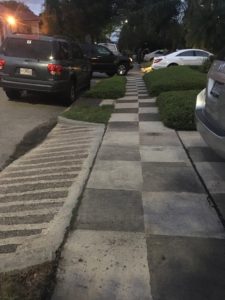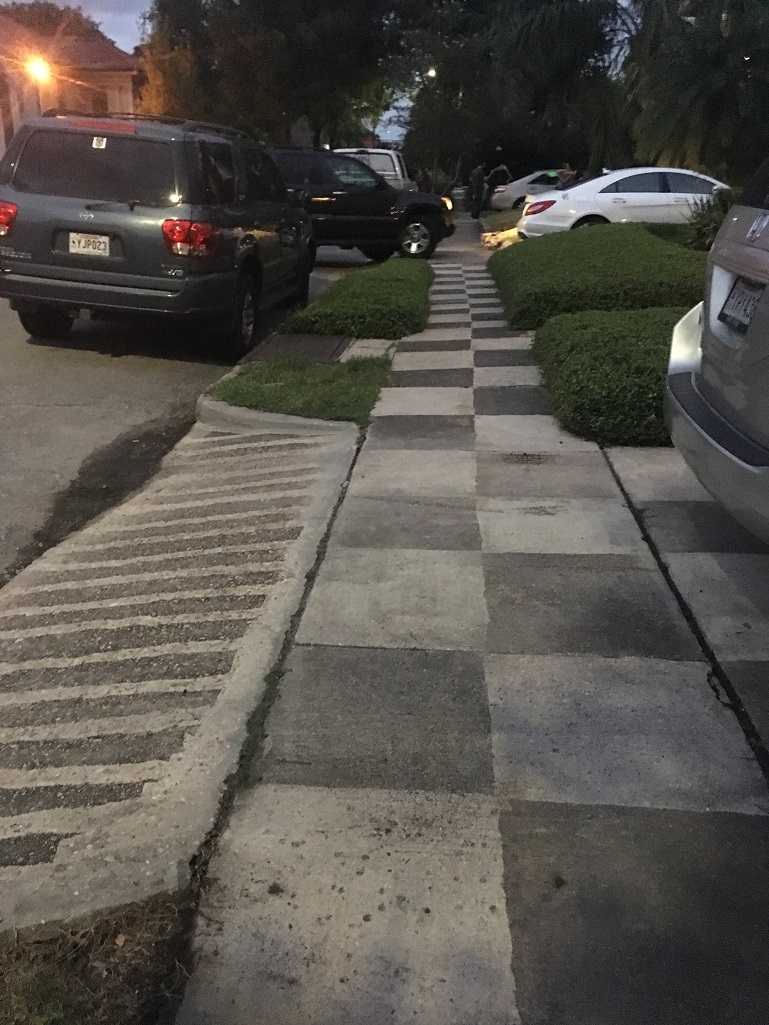 We should be unpacking, organizing the house, finishing the sixteen projects on the list, catching up at work, getting ahead of the game…
Oh! The GAME. You must mean the Saints game – let's watch that! We're having the first great season in years. I think it's because we moved back to NOLA. They won the Super Bowl when we lived here before.
I've developed ADHD at age fifty. Can't seem to focus because there are so many things to do besides focusing.
That said, I feel a calm inner peace whenever I realize, "We're back!" I walk through this beautiful 1927 Spanish revival home and soak in the warm colors, soft lights, arched doorways and picture-frame-like windows. All this gives me so much joy. And when I need a little inspiration, I can just walk around the block and see other homes, other ideas, other lives – especially at night when everything is lit from within.
The New Orleans Garden: Gardening in the Gulf South
So I'm slowly getting it together. I feel everything is possible now, and I'm styling life to accommodate all of our chaos and trying to reign in the terrible health habits we've developed, and putting much of this responsibility on having moved and getting to "start over." It's a great way to shake up life and rethink old ways of doing things.
For this phase of life, for us, I'm honed in on simplicity. I've been taking a look at all the distracting things that prevent me from being efficient at work, all the time-wasters that suck up my energy throughout the day, and all the neglected fitness and food choices we've been letting slide over the years. We really can't use the "so-busy-with-the-new-baby" thing any more. Bryce is in third grade, so… time to let that excuse go!
Let's just say that our needs are always evolving. Our housing needs have shifted from "bigger is better" to "Let's get rid of all this stuff and scale down to a reasonable size, style and system that allows us to enjoy our things, rather than continually working to upgrade, add to, and maintain them. Most people call it downsizing. We've made a joke of it, buying a house twice the size of our last one – BUT, it now contains an apartment, which will pay most of our mortgage when rented, and our offices… so commute time is now – down the stairs. Awesome.
Life is going to be different – easier. We are styling our home comfortably, while honoring the elegance of its past. What works for us won't work for everyone, but I'm learning to put LIFE before décor, and will share our journey as we settle in, and hopefully help you with some "how-tos" on this blog that will make your life easier – and keep it stylish, too!