Kamakaze Popsicles… Getting Kids Involved in Healthy Eating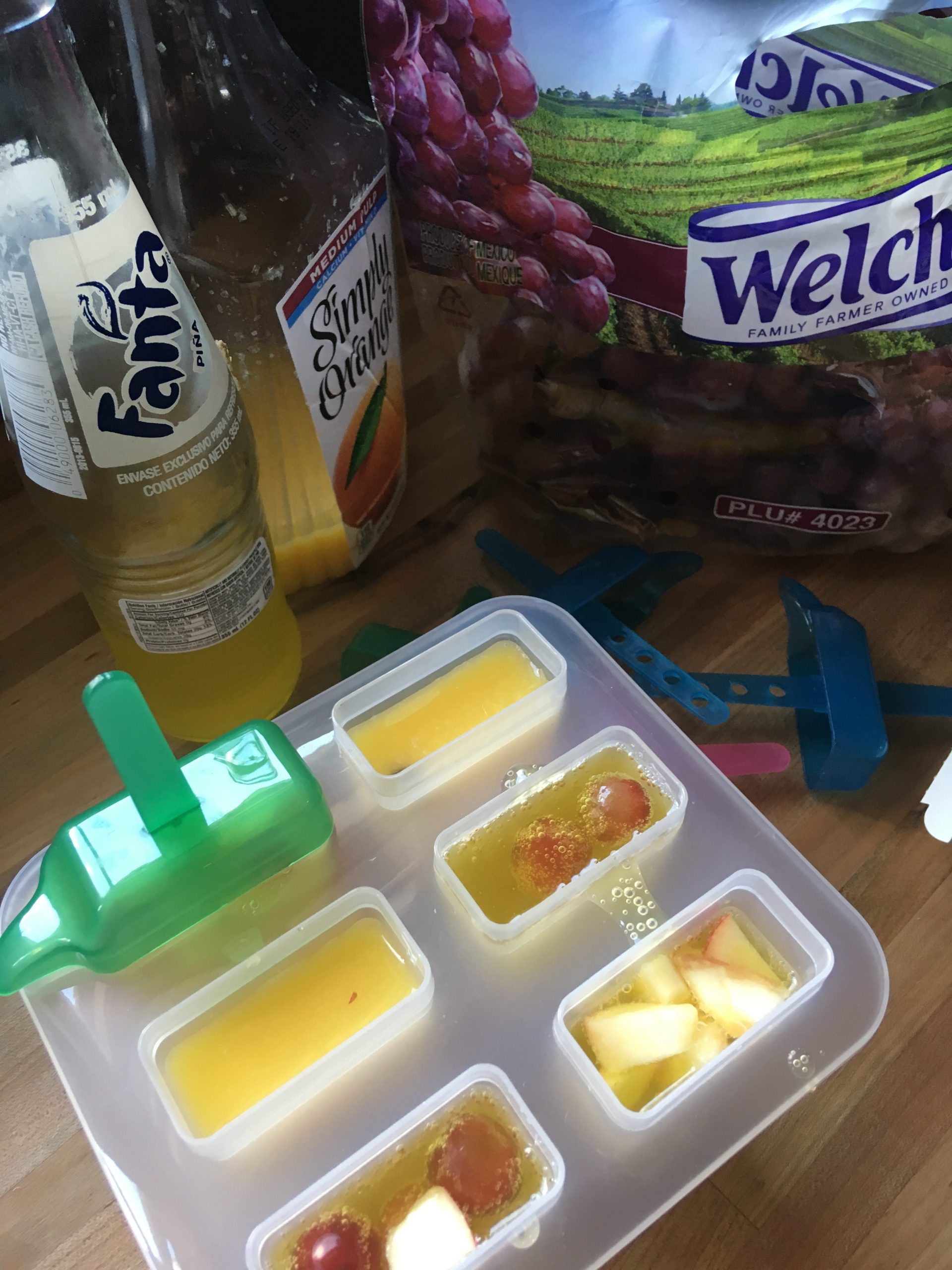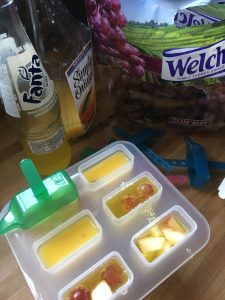 It's snow-ball season, and no one in New Orleans can resist the call of shaved ice and blue dye… even if it scares us when it comes out the day after!
There are some things parents can't help, and junk food… happens.
Still, with garbage to eat and drink all around us, the one thing we can control is what is kept at home; so at least half the time, our kids can get some nutrition – especially when they're snacking.   All day.  All summer long.
Our freezer was filled with some "trash" popsicles in every unnatural color of the rainbow a few weeks ago – and I cringed to see my son's Nanny bring them through the door.  I knew he was going to eat every single one… and they come 100 to a box.  One hundred.  To a box.   Needless to say… there's not much value in those, but it's hard to resist something cold and icy right now.
I'm not going to be the bad guy and outlaw popsicles.
What I'm going to do is make AWESOME popsicles.  Popsicles that look interesting, have some texture, and most of all – are made of actual fruit juice and fruit!
No need for blue dye in these.  Bryce tears through the whole tray of them every day, curious to see what's in the next one.
We made our own popsicles with molds from World Market, in their outdoor summer section – on sale for a bit of nothing.
I just cut up whatever fruit we had in the fridge… grapes, apples, bananas… and filled each section with different juices, just to mix things up.  Pineapple juice makes an awesome frozen treat.  Bryce loves the orange juice most of all.  And as an experiment, we threw in some Fanta orange, just to see if the bubbles were still there when we froze it.  I never got the verdict.
The surprising result was that Bryce opted for the home-made popsicles over the 100-to-a-box popsicles, and when he ran out, about two hours after they froze, I walked into the kitchen and saw him creating his own concoctions, mixing fruits, making "kamakaze" popsicles with a mixture of fruit juices blended together.  And every time I get groceries now, he's got a list of fruits he wants for his gourmet pops.
Now it's his idea.
So… we still have about 37 blue, red, orange and yellow non-food popsicles in the freezer, being neglected for the healthier choice – and there's a little summer fun in the kitchen for the X-box kid.
Given a choice… sometimes kids like the real thing better.
Enjoy!