Make-Ahead Foods and Snacks for the Holidays…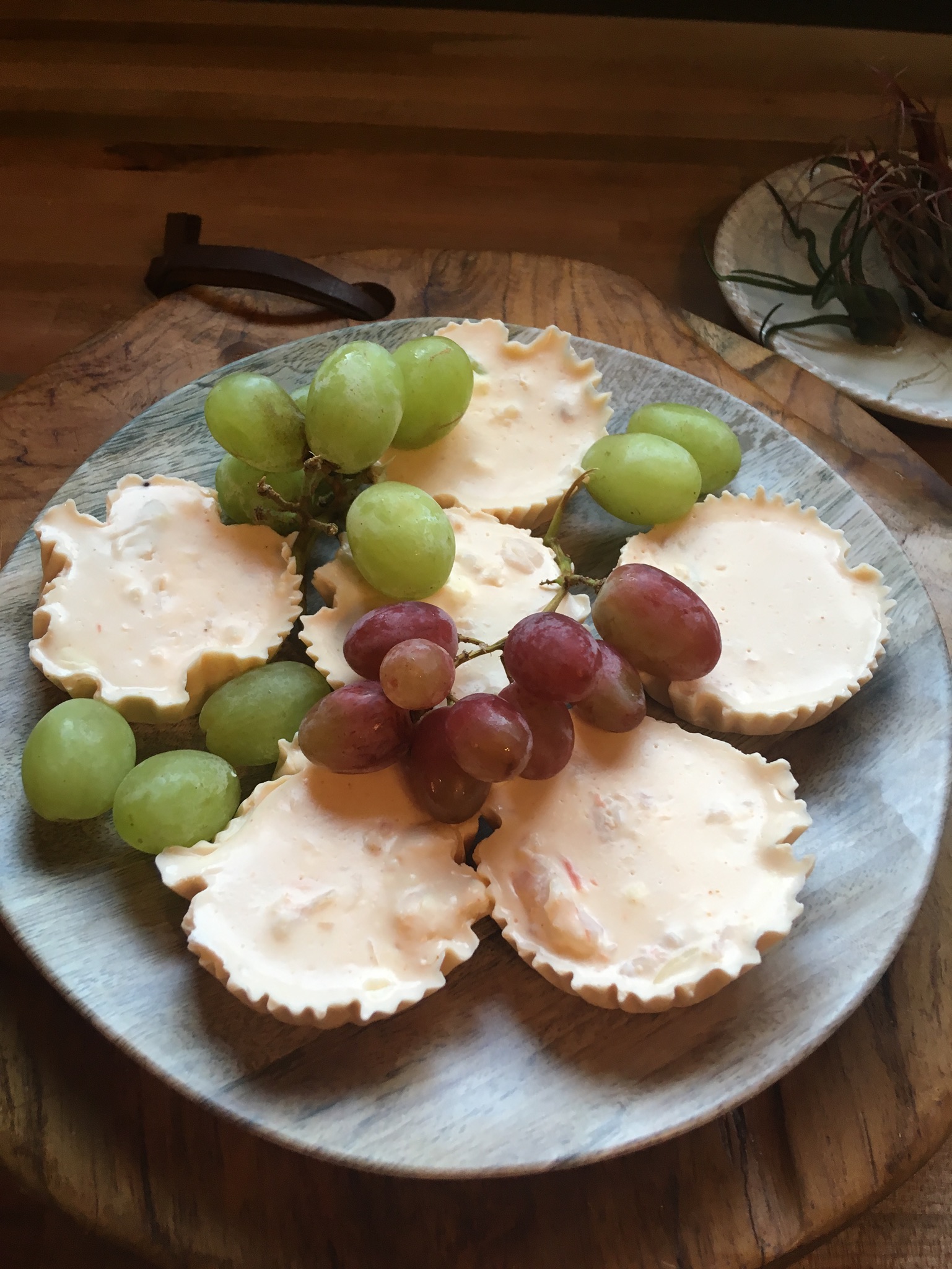 Here's the scene at our house… Thanksgiving dinner, and it's 2pm.  The turkey is STILL not done.  We have miscalculated.  The natives are getting restless, but we don't want to fill up before the big dinner.
So… I like to have some snacks around to keep everyone busy until we're ready to serve.
This isn't just Thanksgiving.  It's Christmas, it's cookouts, it's game day… you can make these beautiful snacks ahead of time and enjoy the event yourself – not get stuck in the kitchen, missing all the fun!
Lemon ice box pie is the easiest thing in the world.  I added an Oreo crust to make it interesting, and it's always a hit.  Freezes perfectly.  Just thaw a few hours before serving… a beautiful pie with a bold lemon kick… perfect for desert – any time!
You can't beat meatballs for quick-and-easy.  NOT when you make them… making good meatballs takes time.  But when you make them, make about 5 pounds worth, brown them, and freeze in 1 lb containers, ready for any time and any sauce or gravy.
I make them like this, per 5 lbs ground beef:  4 eggs, 1.5 cups plain or Italian bread crumbs, 1 pack Lipton onion soup mix, 2 tbsp fresh, chopped parsley, 2 tbsp oregano, 1 tbsp basil and 1 tbsp garlic salt.  Mix well in a bowl.  Roll into 2″ balls and brown in skillet with a bit of olive oil or vegetable oil.
Put in ziplock bags holding about 1 pound of meatballs in each bag.  Freeze until ready to use.
When you're ready to serve, submerge meatballs in gravy or red gravy.  Cook on stove top on low heat for 45 minutes.
Also great in the crock pot with barbecue sauce for game day snacks.
These are some of my go-to freezer treats that keep us ready for anything!