How to Decorate from Halloween thru Mardi Gras – A Unique New Orleans Problem!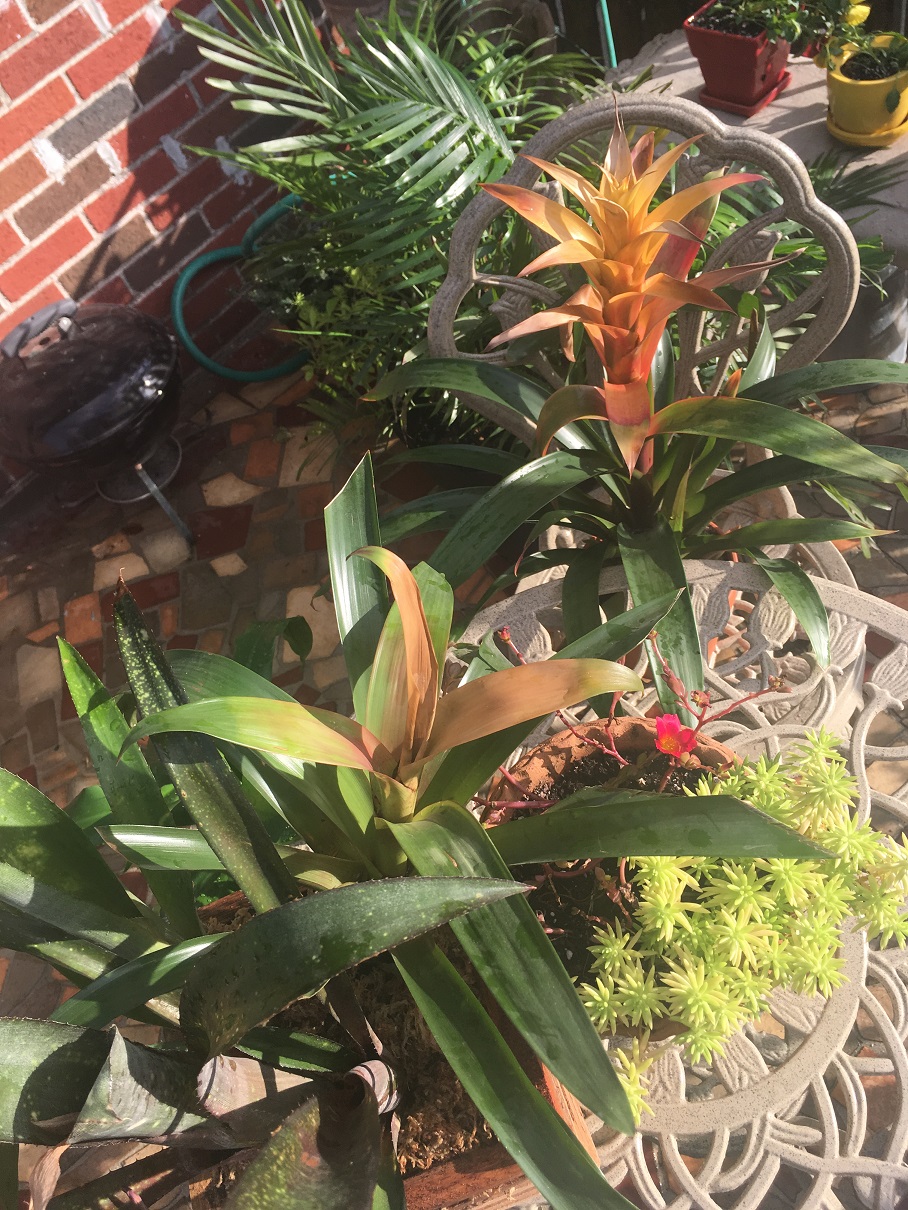 ** Please Tweet or Share this post with your New Orleans friends!
Everyone loves a holiday in New Orleans.
Who are we kidding?  We ARE a holiday in New Orleans, and we're pretty competitive about decorating for just about every single thing that happens.  Lots of things happen, starting with Halloween and continuing all the way through Jazz Fest.
Yes, that's EIGHT months in a row of holidays that are serious events in our city, and it can be exhausting "keeping up with the Joneses" and celebrating with decor, both indoors and out.
So, what's a good New Orleanian to do?
I thought I would share some tips and hacks I'm working my way through as the Thanksgiving and Christmas part of it begins.
Halloween:  Once the summer blues are over, that crisp fall air has me buying little pumpkins and gourds, warming the color of the candles around the house, pulling out the fall table linens… and it's a good time to transition the garden for the coming cold months.  Here are some things I can do that can stay put, even after Halloween.
Indoor decor, of course, is going to start leaning toward the earth tones of fall – a burlap table cloth is a good neutral (and inexpensive) way to bring fall inside, and this year I've thrown some paper-thin feathers cut from wood and sprayed bronze on the dining table.  This makes a cozy place to put the pumpkin until it's ready to carve, and doesn't formalize the plastic spiders and zombie fingers Bryce wants to put on the table as his own contribution!
Using orange at Halloween is what everyone does, but there's plenty of orange in the pumpkins, candy and mini squashes to bring in Halloween – just remember that it's over quickly, and easy to transition to Thanksgiving by keeping the orange in its place and adding some browns, reds and yellows to whatever florals or candles or linens we are using.
After Halloween, just get rid of the plastic spiders and zombie fingers.
Outdoors – by all means, go all out!  Halloween is one of our favorite celebrations in New Orleans, so don't skimp on the yard art.  But, rather than purple and black lights, think ahead to Thanksgiving and if outdoor lighting is your thing… why not get ahead of the game with some soft white lights wrapped around the creepiness of bare branches, and maybe tucked in the flower beds to highlight some frightening skeletons?  Hands coming up out of the ground can be made more visible with a solar garden light nearby.
And while we're on the subject… SOLAR lights can be very effective throughout the holidays and help keep utility bills down!
Keep it easy-to-pick-up for Halloween, because we're just getting started.  Don't exhaust yourself yet!
Subscribe now and get notified tomorrow when we publish Thanksgiving Decor Hacks!
** Please leave your comments and share your own New Orleans holiday decor hacks!