Crazy, Crazy, Crazy to Keep Falling in Love… With New Orleans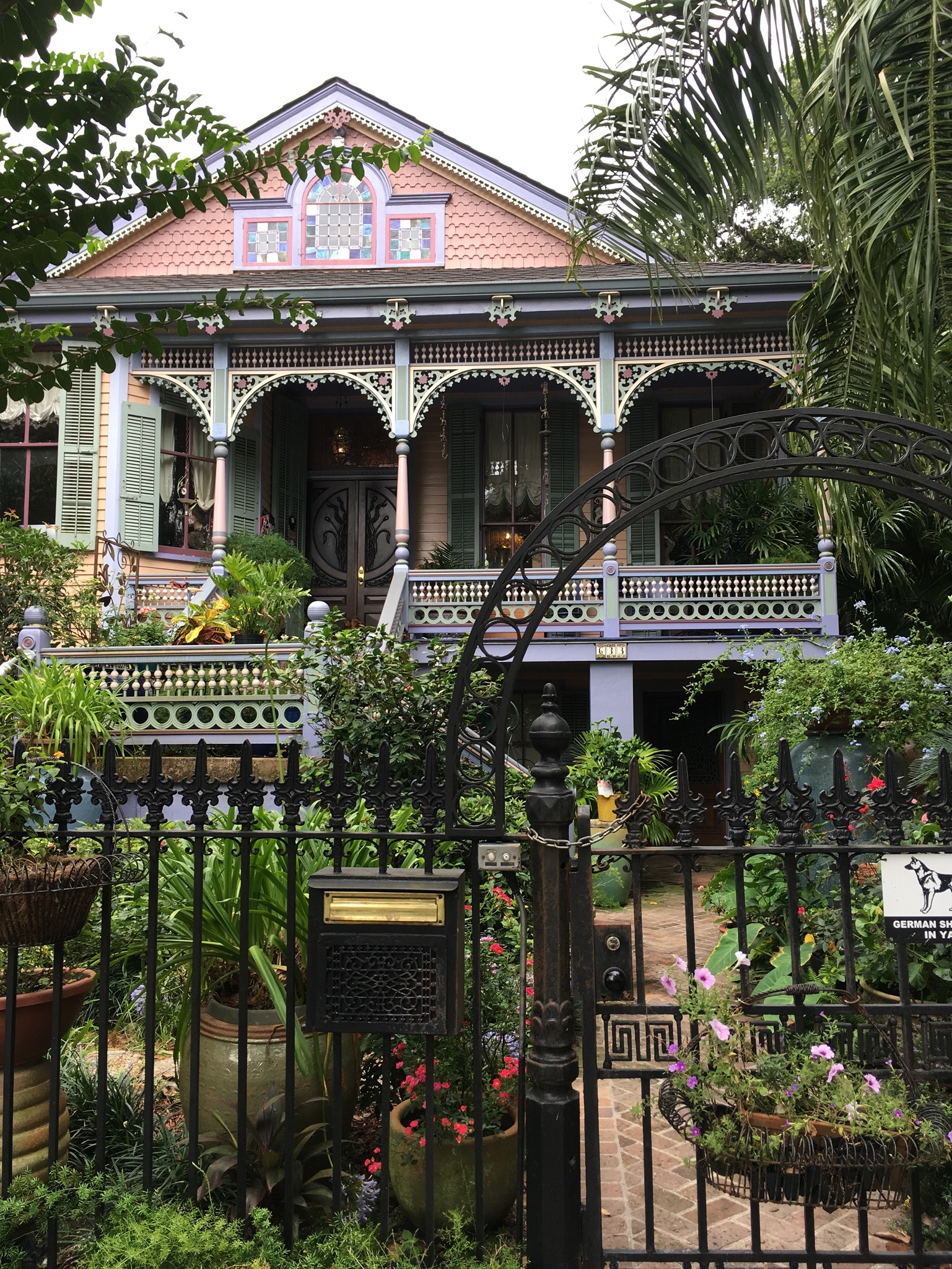 Go ahead and start ranting about all the problems in New Orleans.
Tell me why we're crazy to move into, and not out of, this inefficient, crime-ridden, rat-infested sewer of a town.  Tell me about the schools.  Tell me about the pot holes.  Tell me about the idiot mayor.
Tell me anything you want… then take a walk with me along Exposition Drive on Audubon Park – and I'll watch you eat your words.
Where else but New Orleans are you going to stand in one spot on the ground and turn in a circle and have within your sight all these things – nature, elegance, grandeur, wildlife, tropical abundance, and be within a block of a city street that boasts a golf course, a zoo, a museum, a bird sanctuary, six miles of retail shopping, and literally anything else you could want to eat, buy or drink in a day's time?  Go ahead.  Tell me.
I keep falling in love with New Orleans in new ways every day.  To be honest, I wasn't sure Uptown was going to offer the kind of entertainment I expect from the city.  I have always loved the music and the pulse of the busier areas in downtown – but moving back with a family, we need a different lifestyle than we had before when we lived in the French Quarter and Warehouse District.
Of course I've been to Audubon Park before.  I've been to the zoo.  Bobby has played golf there and enjoyed it.  This end of town is quiet, residential and we're loving Holy Name of Jesus School for Bryce.
But who knew I could step into the magic so quickly on a random errand to pick Bryce up from camp at Cascade Stables?
I kept seeing the back end of this crazy house from the road to the stable.  It was secret and full of tropical plants and vivid paint colors, hidden from view and teasing the eye, like so many homes here.
Finally, I just had to get a closer look.  Bryce and I parked the car and walked over to the sidewalk that runs along the park, framing the perimeter with ferns and ivy, oaks that spread in a canopy over the road.
It's smoldery June hot, and with record rain for the month, the air is thick and feels like something is about to happen.   But it's not.  It's just breezy, quiet, cloudy, shaded serenity right here.  But not completely silent.  Exotic birds are making noise from the back yard of this monstrous Victorian home and we are approaching from the back side, just trying to see through all the palm leaves into the yard.
Finally, we reach the front, and it's just amazing.  Like something out of a novel.
And it's right here, and the owner is puttering around the garden, puts up a hand to wave, hardly noticing that I, and a tourist in the park, are snapping pictures of his place from every angle.  It's fabulous.  He's used to it.
And when we're done being nosy about the house, we just walk along the sidewalk under the archway of oaks, peering into the gates of other mysteries, and finally get back to the car, curiosity satisfied.   Now we can go anywhere we want.  Get a snowball, maybe.
So, for those who say this city is no place to raise a family… my head fills with words quicker than they can flow out of my mouth in a logical stream.  Where on earth could you raise a child like this?  Our afternoon is horses, nature, mystery, tourist encounter, snowball.  Perfect.