Blue Dog in New Orleans… Sorry, Ty!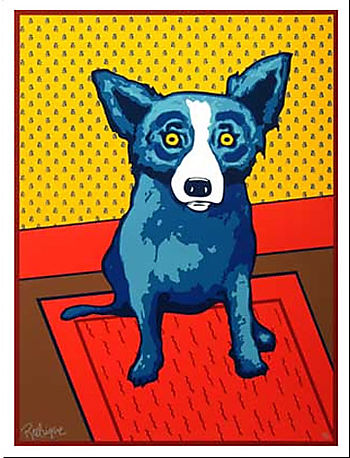 We're working on Halloween costumes right now, and eight-year-old, Bryce, wants to know what Ty is going to be.  Ty is our dog… a rescue sheltie (we think), and a pretty good sport about most things.
Well… have a look, and once you see it… you can't unsee it.
He IS the Blue Dog.  He just isn't blue.
Yet.
He's gonna look great.   I'm SO dying him blue, keeping just the white around his face, and he will be a big hit on the trick-or-treat route this year.  Everyone knows and loves the Blue Dog.
Keep an eye out on the street for this celebrity!
(If you don't know about our famous Blue Dog, here are some fun reads and collections:)